Cookie Fix:
If you see an Error Message stating that "...Cookies must be enabled to use Solo Training Systems..." then you should follow the Browser Settings instructions that follow:
1) On the home page of your Browser select Tools and Internet Options.
2) Under Temporary Internet Files select Settings and then View Files.
3) You will now see a long list of files (these are the Cookies).
4) Hit Ctrl A to select all the files, or under Edit select All.
5) Under File select Delete and click Yes when the Dialogue Box asks if you want to delete the selected files.
6) Click OK to get back to the Internet Options main screen.
6a) ( Optional ... for stubborn computers )
i. Click Delete Files. (Figure 1 see below)
ii. Check the Delete all offline content (Figure 2 see below) then press Ok.
Note: Depending on the file content this might take somewhere from a few seconds to minutes.
iii. Click Clear History.
iv. Confirm the deletion.
v. Go to step 7

Figure 1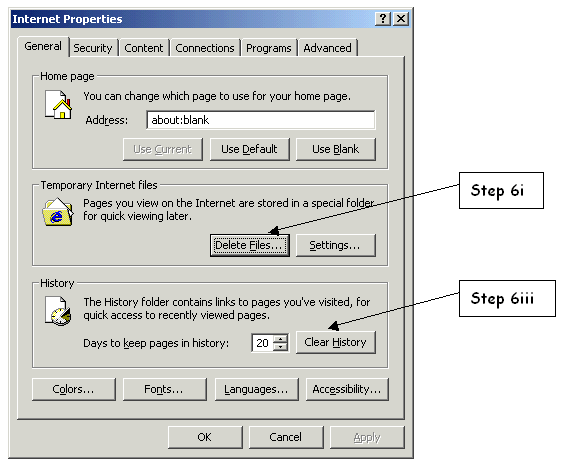 Figure 2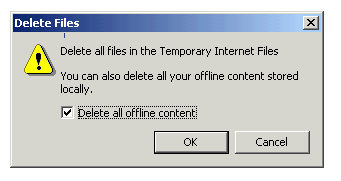 7) Select the Security Tab on the Internet Options main screen.
8) Select Custom Level for Internet Security Zone.
9) Scroll down and make sure under Cookies the radio button is on for Enable.
10) On the drop down menu reset custom settings make sure that it is set at Medium or lower and click OK.
11) Click OK again to close the Internet Options screen.